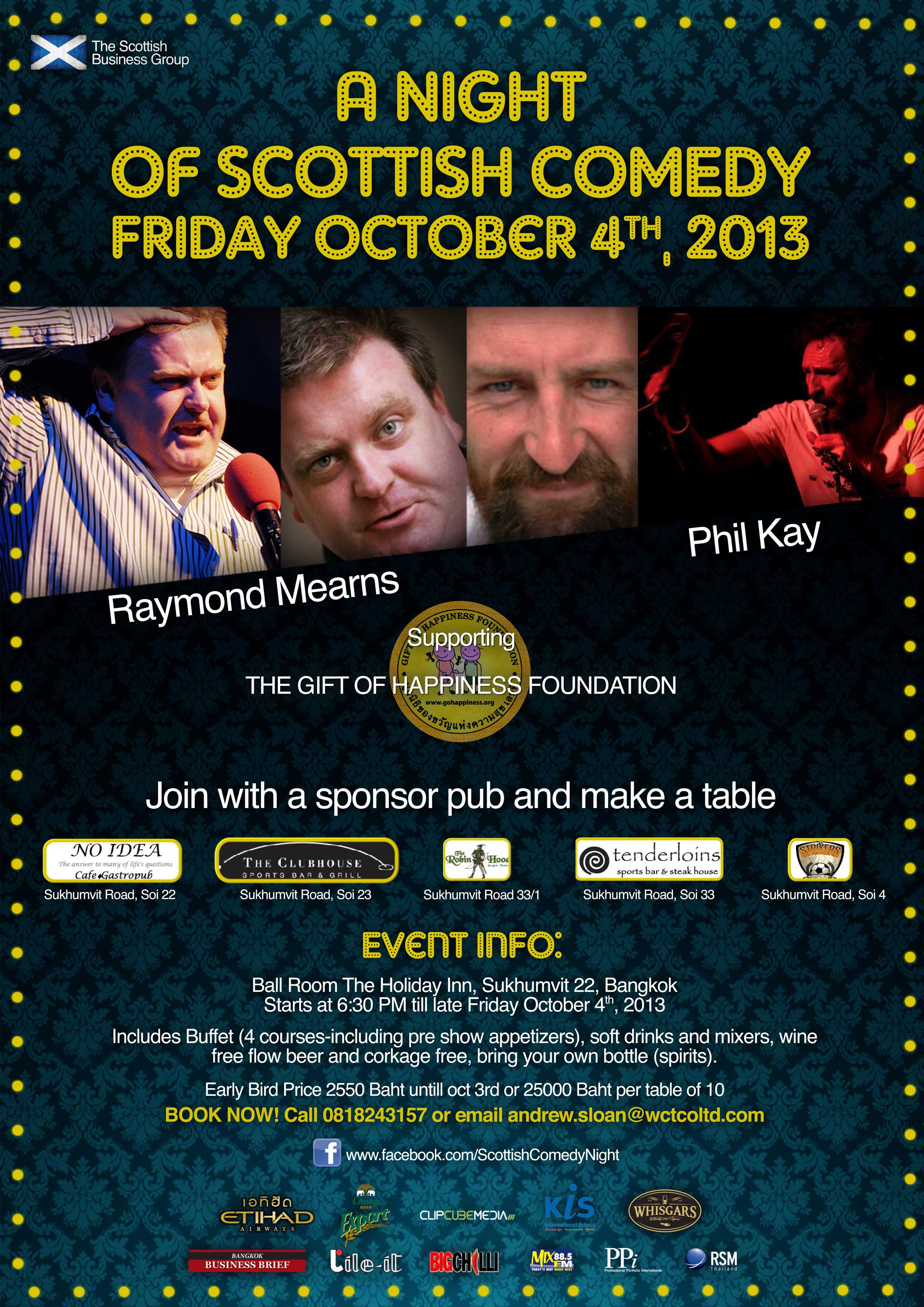 ClipCube organised the "A Night of Scottish Comedy" a charity fundraiser for The Gift of Happiness Foundation.
ClipCube arranged the comedians, event, marketing, sponsor sourcing, event teaser and ticketing. The 2 stand up shows were recorded and made into a DVD.
The event was very successful with more than 270 people attending, 10 corporate sponsors and raised $6,000 US, after all costs. The event has now become an annual event on the expatriate calendar.